Strategic Communications Consultant
Owner, Principal of Charlie Fern Ink, LLC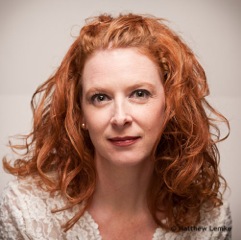 Charlene "Charlie" Fern has spent 26 years in communications — as a journalist in Texas in California; and as a press attaché and media advisor for elected officials and business executives in Texas, Washington, D.C., and New Jersey, as an adjunct professor of public relations, and as the founder and principal of a strategic communications consultancy, which is now in its 13th year.
Ms. Fern has worked as speechwriter in the Texas Governor's Office, the Texas Attorney General's Office, and the White House. She served as director of executive communications for Merck & Co., Inc (then the world's second-largest pharmaceutical company). She has also taught public relations at the university level.
In 2003 Ms. Fern launched Charlie Fern Ink, LLC, a privately owned strategic communications consultancy. Her clients include musicians and celebrities, professional athletes, executives, diplomats, opinion leaders, global and government leaders, elected officials, corporate boards and CEOs, non-profit founders and leaders, and other writers, public speakers and public relations professionals. She provides strategic communications counsel in a broad range of industries including music and entertainment, health and medicine, government, education, high-tech startups, small businesses, national franchises, Fortune-500 to Fortune 10 companies, government agencies, trade associations, advocacy groups and non-profit organizations.
She has volunteered as a board member or advisor for causes including the Austin Children's Shelter; Friends of Texas Public Schools (she co-founded and served as a board member for this statewide non-profit through 2008); A Happy Healthy Child; They Often Cry Outreach (TOCO); Mobile Loaves and Fishes; the Wright House Wellness Center and the Texas Book Festival. She has served as Chairwoman of the Texas Book Festival's Children's Entertainment Committee in 2009, 2011, 2012, and 2013.
Ms. Fern has served as an adjunct professor of public relations at St. Edward's University in Austin, Texas, and she continues to lecture at colleges, universities, conferences and forums on subjects including leadership, the art of storytelling as a global business tool, writing and communications in life and management, effective leadership, public relations, strategic engagement and deployment of personal and professional communications, social media, event planning, and corporate, politics and government communications.
Charlie Fern Ink, LLC, is a strategic communications consultancy that provides services including public relations and publicity, tour and media management, strategic message development and deployment, media relations and media training, executive coaching, speech writing and public speaking coaching, event planning, social media strategy; cross-platform branding, and professional writing and editing with areas of expertise that include international relations, business, and diplomacy; government, education, non-profit/advocacy, music and entertainment, healthcare, biotech, technology, social media, entrepreneurial/startup and general professional communications. She presently lives and works from her home studio in Austin, Texas.